The month of April was chock-a-block full of amazing Corporate Support Days.
RSPCA NSW was lucky enough to invite teams from Abacus and Brandalism to our Sydney Shelter, as well as Events Hospitality to our Illawarra Shelter.
The groups did an amazing job helping us out with various jobs around the respective shelters and made many new furry friends. Thanks again to all our groups for their amazing help!
Brandalism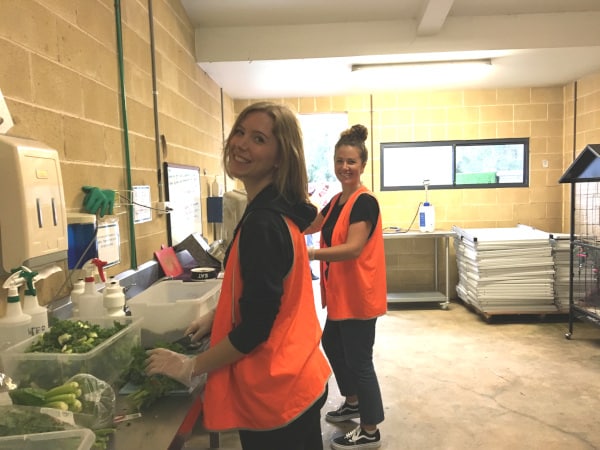 The folks at Brandalism sure live and breathe that 'can-do' attitude. They approached every single task with a laugh and a smile – even the gruelling gardening and stable cleaning! However, the hard work was made all the better when the team got to play with some puppies.
We're so thankful for your enthusiasm and support, Brandalism.
Abacus
Abacus is a company full of dog people – which, of course, we approve of!
The team couldn't get enough of playing with and walking their brand new four-legged friends. And the dogs certainly loved it too!
The good sports were more than happy to do lots of non-dog-related activities too, like cleaning out the stables and preparing food for our pocket pets.
Thanks again, Abacus!
Event Hospitality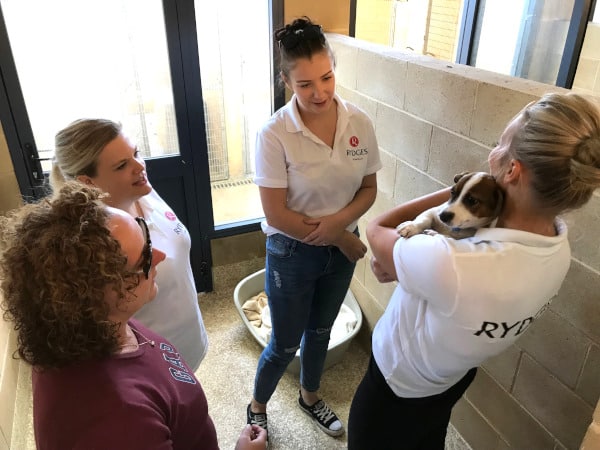 The team at our Illawarra Shelter were thrilled to welcome Event Hospitality in April. Though they were a small group, they were mighty good at helping us clean cages and wash and walk the dogs. 
Thanks for your amazing attitude, Events Hospitality!
We truly value the ongoing support we receive from our corporate sponsors. If you want to learn more about our Corporate Support Days, head here.